Who we are
The Chronic Care Center is a medico-social institution, specialized in the treatment and follow-up of childhood chronic diseases: Thalassemia and Type I Diabetes.
To provide quality care services to the patients and donors at the Blood Bank, a qualified and competent well-trained staff is committed. The Blood Bank Medical Director is always available.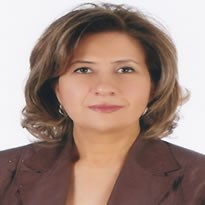 Medical Director and Blood Bank Director
Dr. Therese Abou Nasr Nabhan
Graduated as M.D. from the Lebanese University of Medical Sciences in 1990.
She was specialized in Hematology Oncology at the AUBMC graduated in 1995. She had a clinical training in hematology oncology at Georges Washington University. Washington D.C. had special courses in Transfusion Medicine at INTS France.
Teacher at the Lebanese University of Health Sciences, and attending physician in the MEIH Bsalim.
Medical Director and Blood Bank Director at the Chronic Care Center (2007 - current).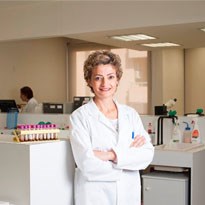 Blood Bank Technologist
Pascal Maatouk
T.S. Laboratory sciences.
Licence d'Enseignement Technique.
D.U Immunology -Hematology
Certificate of ICH Good Clinical Practice.
Blood Bank Technologist at Chronic Care Center (1999 - current).