Who we are
The Chronic Care Center is a medico-social institution, specialized in the treatment and follow-up of childhood chronic diseases: Thalassemia and Type I Diabetes.
Know The Signs
My baby is very pale and has no energy to play. He does not seem to be growing well even though he eats well. I am worried How can I know if he has thalassemia?
How can I know if he has thalassemia?
You consult your child's pediatrician. He will ask for a complete blood count to rule out anemia
COLLABORATIONS & AGREEMENTS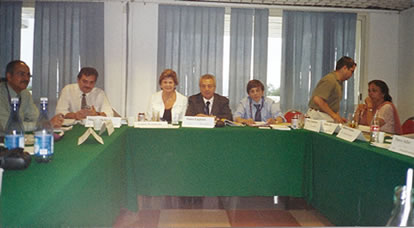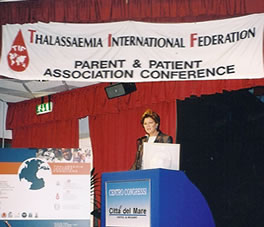 Since 1994, the Chronic Care Center has been cooperating with:
- Thalassemia International Federation (TIF), Cyprus.
- Juvenile Diabetes Foundation International, USA.
- Association Jeunes Diabétiques (AJD), France.

Starting 1994, the Center has been supported at the curative and/or preventive level by the Ministry of Health, the Ministry of Social Affairs, the European Commission, SLCD, UNICEF, WHO, Hope Worldwide, and many other organizations.
The Center's partners and supporters, who believed in its mission, have increased with time.
In 2000, the Center benefited from the assistance of the Italian Government to equip its Genetic Research Laboratory, through MOPH and AVSI.
In 2003, the Japanese Embassy supported the Laboratory through the Grass Root Program.
Since 2016, the Center has been partnering with the Ministry of Public health and other stakeholders in the yearly National campaign on Diabetes.
In 2018, the Center joined the Global Compact Network Lebanon to explore innovative solutions to accelerate the SDGs in Lebanon, and work together towards the UN Sustainable Development Goals and 2030 Agenda.
In 2018, the Center partnered with the global programme Cities Changing Diabetes which aims to better understand the rise of diabetes in cities and improve the lives of people with Diabetes in Beirut.
Agreements:
- 1994-current: Ministry of Public Health Agreement for the treatment of patients
- 1994-current: Ministry of Social Affairs Agreement to establish a joint National Program for the Prevention of Thalassemia.
- 1998:  5-year Collaboration Agreement with Harvard School of Public Health in the area of Genetics
- 2003: Agreement with the American University of Beirut in the area of teaching and Genetic Research.
- 2005: Memorandum of Understanding with IME (Instituto Mediterraneo di Ematologica funded by the Italian Government for Bone Marrow Transplantation
- 2008-current: Agreement with the St. Joseph University in the area of Genetics.