Who we are
The Chronic Care Center is a medico-social institution, specialized in the treatment and follow-up of childhood chronic diseases: Thalassemia and Type I Diabetes.









Psychologist
Individualized approach and evaluation of young diabetics.
Giving patients and families the necessary help to cope with their chronic condition.
Close follow up for needy cases.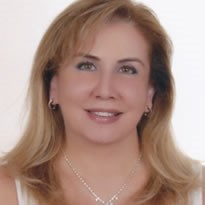 Psychologist
Dr Nazek El KHOURY
Psychopathologist Psychotherapist, Saint Joseph University, Beirut and Saint Antoine Hospital, Paris.
Head of Division at Sacré - Coeur Hospital.
Associate Professor, Lebanese University.
Consultant, Chronic Care Center.